Project:
Red Bull Home Ground 2022
Client:
Red Bull / 12.2022

We created a dynamic motion design montage to showcase the maps where players battled each other. The art direction is vibrant and colorful, with a watercolor and graffiti style that represents the universe of the city of Manchester.
The project
Red Bull Home Ground is a tournament in the game Valorant
The 3rd edition of the professional Valorant event, Red Bull Home Ground, took place from December 9th to 11th, 2022, in Manchester, England. In total, 8 teams competed, and for the first time, North American teams were invited to join the European ones.
Competitiveness
International teams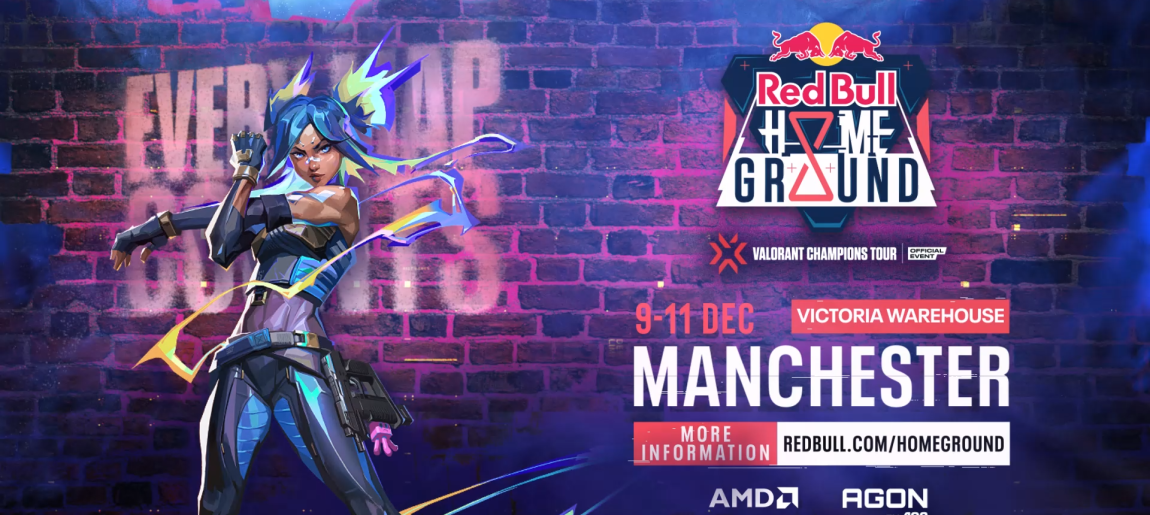 Illustration

Motion Design

Video Editing
Do you want to contact us?