Client:
Million Victories / 07.2023 Million Lords is a modern and innovative strategy MMO available on mobile. For this trailer, we have illustrated scenes and characters that we have animated in 2D. The colors are bright to represent the colorful cartoon style of Million Lords. The voice-overs, sound effects and added motion design give dynamism to the different sequences.
The project
Million Lords is a modern and innovant strategy MMO!
Build your empire in an infinite world where it's all about conquest, fun, and diplomacy. The game revolves around troop management, combat tactics, and clan warfare strategies.
Choose your play style
A unique experience
In a cartoonish and colorful style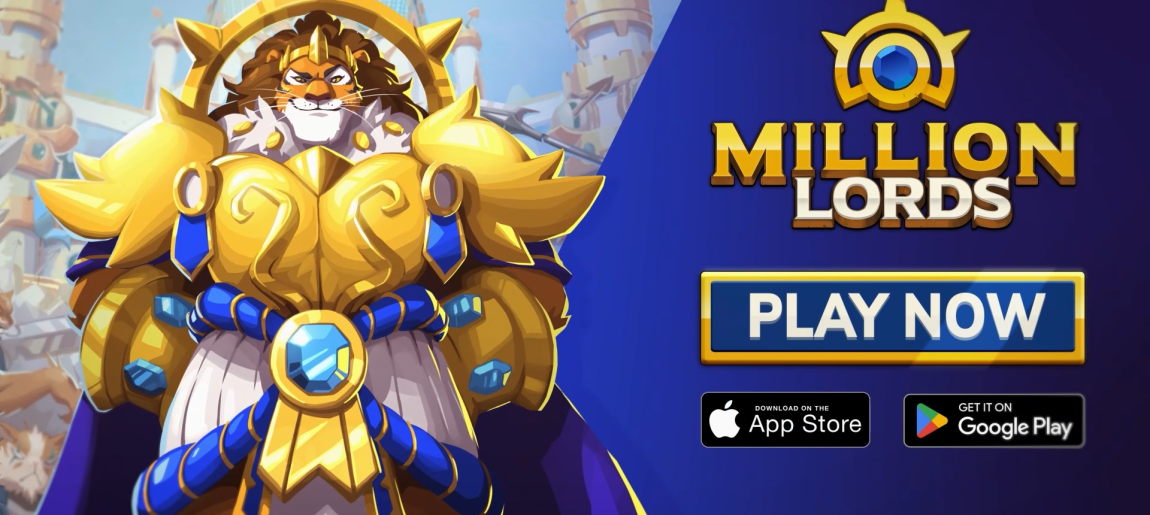 Illustration

Video editing

Motion Design
DO YOU WANT TO CONTACT US?