Project :
Snakebird Complete
Client :
Astra Games / 10.2023

Nous avons créé ce trailer à l'occasion de l'annonce de la sortie du jeu sur Nintendo Switch. Essentiellement alimenté de séquences de gameplay, nous avons ajouté du motion design, des text cards, des transitions personnalisées et du montage vidéo pour dynamiser le tout. Le but étant de refléter le côté humoristique des personnages et leur univers coloré.
The project
Snakebird Complete is a 2D casual puzzle game!
Follow the adventures of Redbird, Greenbird, Bluebird, and Yellowbird, collect hidden fruits on the islands, and solve various puzzles.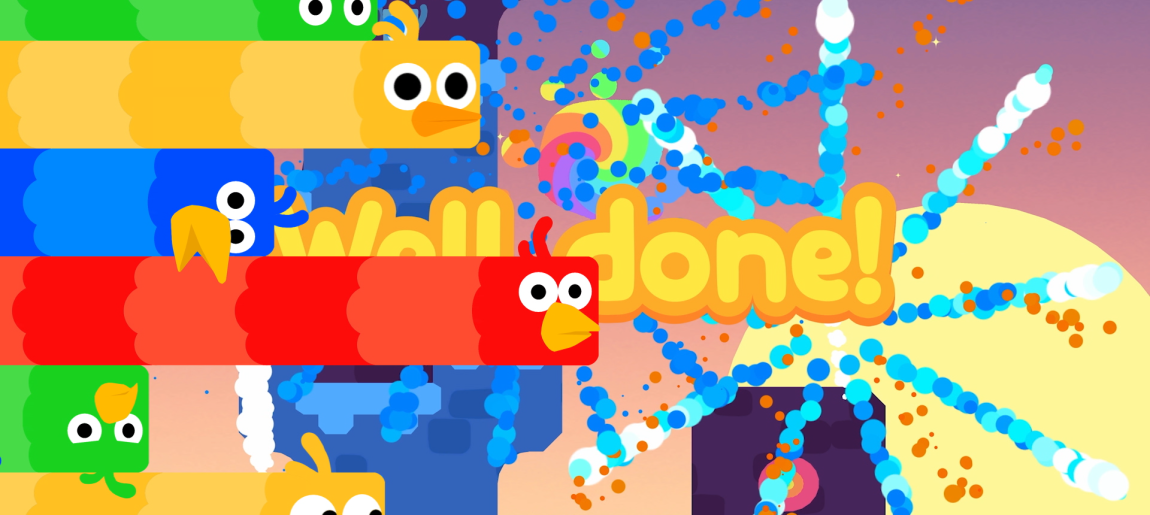 Motion Design

Video Editing