Project:
Gangs of Sherwood
Client:
Nacon / 07.2022

We created this 30-second 3D teaser with animations and special effects to reveal the atmosphere of the game and its characters. The teaser focuses on the character of the Taxman, Robin Hood's nemesis. By stealing coins from a beggar, it allowed us to depict Robin and his gang arresting him while maintaining a mysterious atmosphere.
The project
Gangs of Sherwood is a co-op action game!
Rediscover the myth of Robin Hood in your own way, solo or in co-op! Now, feel at ease when strolling through the streets of London at night. You are safe now.
Lead the rebellion
Take from the rich to give to the poor
Co-op action for up to 4 players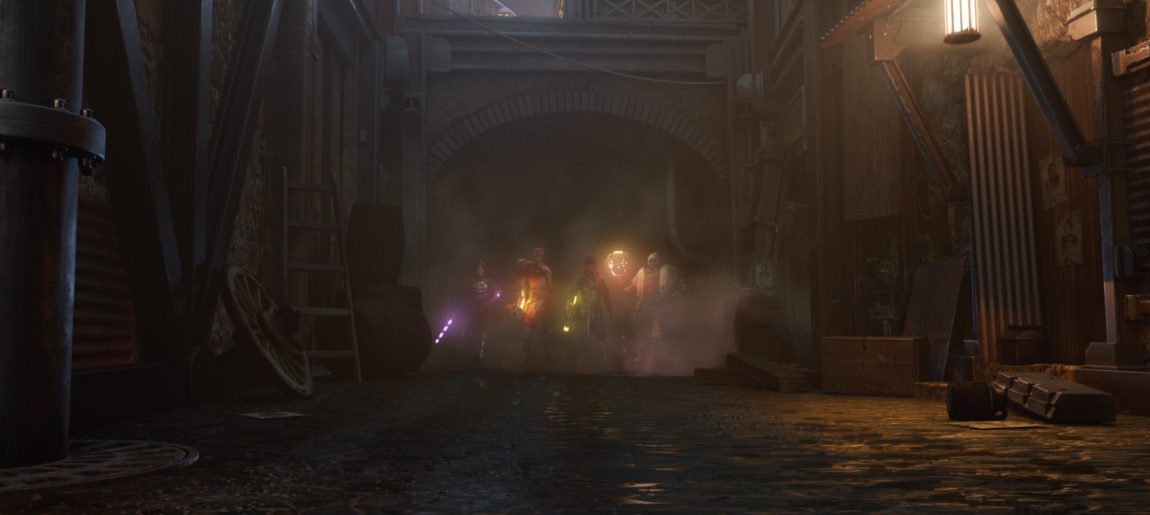 3D render
DO YOU WANT TO CONTACT US?